Equipment for the use of process gases in iron and steelmaking
| | |
| --- | --- |
| quality for safety | since 1926 |
CATALOGUE
Click on the picture to browse the last edition of the general catalogue or visit the download section to get the pdf version.
---
news
hot topics
april 2016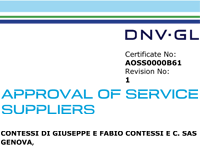 DNV-GL APPROVAL OF SERVICE SUPPLIER
CONTESSI is proud to announce that in April 2016 the Company has obtained the Certificate of Approval as a Service Supplier for the activities of Inspection and Testing of Centralised Gas Welding and Cutting Equipment on Ships, High Speed and Light Craft and Mobile Offshore Units, classed by the Society, in accordance with Approval Programme No. 408 and IACS UR Z17, as amended, issued by the DNV-GL body.
---
march 2016
UNI 11627 about Periodic Inspections
The new
UNI 11627
is in force.
This standard provides guidelines for periodic checks of the gas manual equipment for welding, cutting and allied processes and related.
Click on the picture to download a quick guide to the recommended inspections and maintenance.
---
november 2015
CONTESSI at METAFO 2015
CONTESSI thanks the city of Tehran for the welcome received during
IRAN METAFO 2015
12
th
International Exhibition of Metallurgy.
Good bye to all our visitors, see you at the next exhibition!
---
june 2015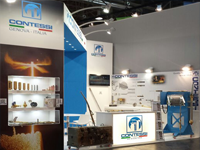 CONTESSI at METEC 2015
CONTESSI thanks the many Partners and friends who have visited his stand.
A special thanks goes to the city of Düsseldorf and to the Fair and Congress Center for the hospitality shown during the
METEC 2015
- 9th International Metallurgical Trade Fair with Congress.
See you next time.
---
september 2014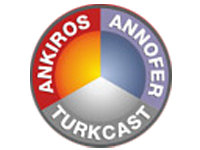 CONTESSI at ANKIROS 2014
CONTESSI has been exhibiting at
ANKIROS 2014
- 12
th
International Iron-Steel and Foundry Technology, Machinery and Products Trade Fair.
Our thanks to the Trade Fair Centre TUYAP Büyükçekmece and the city of ISTANBUL for the hospitality shown.
---
september 2013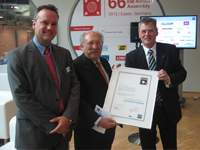 Messe Essen honour a regular guest from Genoa
Fabio Contessi is one of the longest-serving and most faithful visitor to the
SCHWEISSEN & SCHNEIDEN
in Essen. Since the exhibition took place for the third time in 1957, he has set off for the Ruhr region every four years, firstly as a visitor and subsequently as an exhibitor. Reason enough for Messe Essen and DVS to cerimonially honour the regular guest with a certificate.
---
video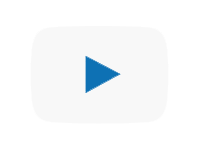 CONTESSI equipment in action
Visit the
CONTESSI channel
on youtube and watch the equipment in real operating sessions.
---